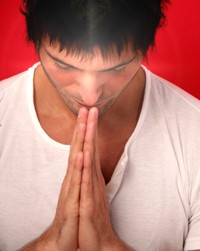 Being in the Present Moment
TBA for 2019
Miami FL

6 CEUs are available for eligible healing professions.
In each moment of our lives, in each breath, we have the opportunity to walk in timelessness, to be truly present. this one day event is an invitation to unlock that opportunity. Master several ancient meditative techniques and healing modalities that focus your ability to center and maintain your flow along the path to your greater purpose. Instructor: Susana Sorí

Continuing Education Courses and Workshops
We have developed monthly gatherings and courses in order to support spiritual learning and maintain growth, transformation and centeredness from breath to breath.
Information on CE (Continuing Education) hours and CEU's is included with the course descriptions
Become part of our email list for

advanced notification and special offerings
Let us know if you have any suggestions or requests, or if you are interested in hosting a course or workshop in your area. Please visit SpiritUnleashed and Powerful Light for further course offerings.
Don't miss the opportunity to shift out of your old life-depleting patterns and move on to your great new life. Experience this healing method as effectively practiced with the lightheartedness and shamanic understanding that Susana Sorí brings
In person Energy Medicine Shamanic Healing and Life Coaching sessions serving Miami, Miami Beach, Fort Lauderdale and South Florida. Sessions by phone supporting clients locally and internationally.

Request a session

Subscribe to our email list

Return HOME

About Susana

Services & Fees

Contact Information
Graphic images are Copyright © 2000 - 2020 by Roman Oleh Yaworsky. All rights reserved. Titles and text are Copyright © 2000 - 2020 by Susana Sorí. All rights reserved. For more detailed information on our copyright, licensing and for other copyright information pertaining to this website,

click here