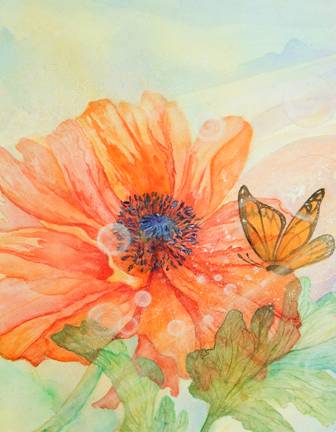 The Great Migration (detail) © 2007 Melinda Allec
Friday Evening, Saturday and Sunday


April 26 (evening), 27, 28, 2019

Miami Beach FL
Dying Consciously
Ancient Knowledge for Supporting Another, Gracefully
Learn the Practical and Tangible Tools of a True Friend

A 2.5-Day Training taught by Susana Sori
Training created by the Institute for Energy Medicine
18 CE hours for Licensed Massage Therapists and other Florida healthcare professionals.

We can walk through this life with grace and courage. And we can learn to assist each other with knowledge and tools that have been handed down to us through the ages. This knowledge shows the direction of trust towards life's great mystery and journey.
In this weekend you will learn the practical and tangible tools of a true friend. In preparing you to offer this assistance to your loved ones or patients at their time near death, we have included an incredible wealth and depth of information, much of it not previously attainable unless you went through years of apprenticeship or study.
This course offers you, as a participant, a direct experience of the Luminous Energy Field through hands on practice. You will experience the healing potential of a number of energy medicine tools during class. Later, this imbibed knowledge will be the strong foundation for you to be able to assist a loved one through their greatest transition.
Dying Consciously: The Greatest Journey will reveal deep insights and wisdom, tools and understanding and positive practical experiences of the indigenous cultures that helps bring dignity and peace back to the dying process for all involved.
SpiritUnleashed™ is an approved provider (# 50-12290) by various professional Boards in the State of Florida.
Course Information
The great death rites practiced by the shamanic traditions allow us to understand the kind of psychological and emotional closure needed. They provide specific steps to bring reconciliation and healing both to the loved ones and to the person dying. The course is created to help all involved prepare energetically, emotionally, and spiritually.
For Course Testimonials, Course Details: What you will learn in this course,
and Details for Continuing Education Hours and Credits visit

SpiritUnleashed
For more information on this training: contact HR Shaman
To be kept informed of specials and workshops as they become available, join our e-mail list

Continuing Education Courses and Workshops
We have developed monthly gatherings and courses in order to support spiritual learning and maintain growth, transformation and centeredness from breath to breath.
Information on CE (Continuing Education) hours and CEU's is included with the course descriptions
Become part of our email list for

advanced notification and special offerings
Let us know if you have any suggestions or requests, or if you are interested in hosting a course or workshop in your area. Please visit SpiritUnleashed and Powerful Light for further course offerings.

Don't miss the opportunity to shift out of your old life-depleting patterns and move on to your great new life. Experience this healing method as effectively practiced with the lightheartedness and shamanic understanding that Susana Sorí brings
In person Energy Medicine Shamanic Healing and Life Coaching sessions serving Miami, Miami Beach, Fort Lauderdale and South Florida. Sessions by phone supporting clients locally and internationally.

Request a session

Subscribe to our email list

Return HOME

About Susana

Services & Fees

Contact Information
The Great Migration (detail) © 2007 Melinda Allec, All other Graphic images are Copyright © 2000 - 2020 by Roman Oleh Yaworsky. All rights reserved. Titles and text are Copyright © 2000 - 2020 by Susana Sorí. All rights reserved. For more detailed information on our copyright, licensing and for other copyright information pertaining to this website,

click here