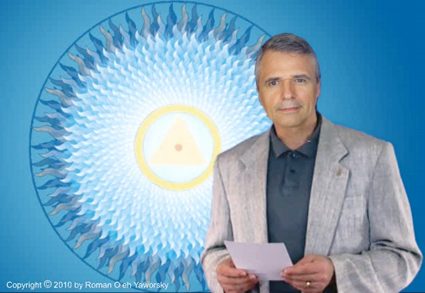 The 2 Chakra Systems
At a practical level, there are really 2 chakra systems: An inner chakra system that is embedded in our Sprit and Soul. It is the drawings of this chakra system that we find in books and on the internet - multi-petaled lotuses that are really maps to guide the seeker through their awakened inner spiritual journey.
The Outer Chakras
Extending outward from these inner chakras as swirling funnels of subtle energy, are the outer chakras. People often confuse these with the inner chakras, but they are what we experience daily in our lives and are the realm of energy medicine. We experience them as 'butterflies' in our stomach, sadness or joy in our heart, or as intuition in our belly.
The Practical Means to Work with Our Chakras
This workshop takes us on an in-depth revelation of both chakra systems. It then focuses on our practical experience of the outer chakras: how to become more aware of them, how we interact with others through them and more importantly how we tend to get clogged up in these places and how to begin releasing what is holding us back.
Roman Oleh brings together his in-depth of knowledge and practical experience from Yoga Systems, Esoteric Astrology, Western Healing Systems and his establishment in the Shamanic Healing Traditions of the Americas, to bring you this original and revealing workshop.
TBA Miami
16 CEU hours are available for LMTs and eligible healing professions
This workshop provides a practical understanding of the chakra system.
• What are the chakras, and why are they located where they are on our body.
• It reveals the underlying nature of the subtle human energy system of the outer charkas.
• What the chakras are at an experiential and practical level.
• How the chakras relate to our own personal experience of the world around us and our energy system and energy field.
• The deep structure and the dynamics of the chakras.
• The relationship of the chakras to the systems of our body: Our nervous, muscular and harmonal systems.
• Where both the major 7 chakras and the minor chakras are loacted.
• The relationship of the chakras with our sense of awareness, our feelings. consciousness and different emotional states.
• How to use our chakras as practical tools that help us tune and connect to our inner places of awareness and knowing.
• Understanding how you interact with others through your chakras and subtle energy field.
• Ways to clear your own chakras and modalities to strengthen your subtle energy system.
The Minor Chakras
This workshop introduces the location and nature of the minor chakras.
How the minor chakras store and release within our subtle energy field.
The key to understanding the minor chakras.
For more information: